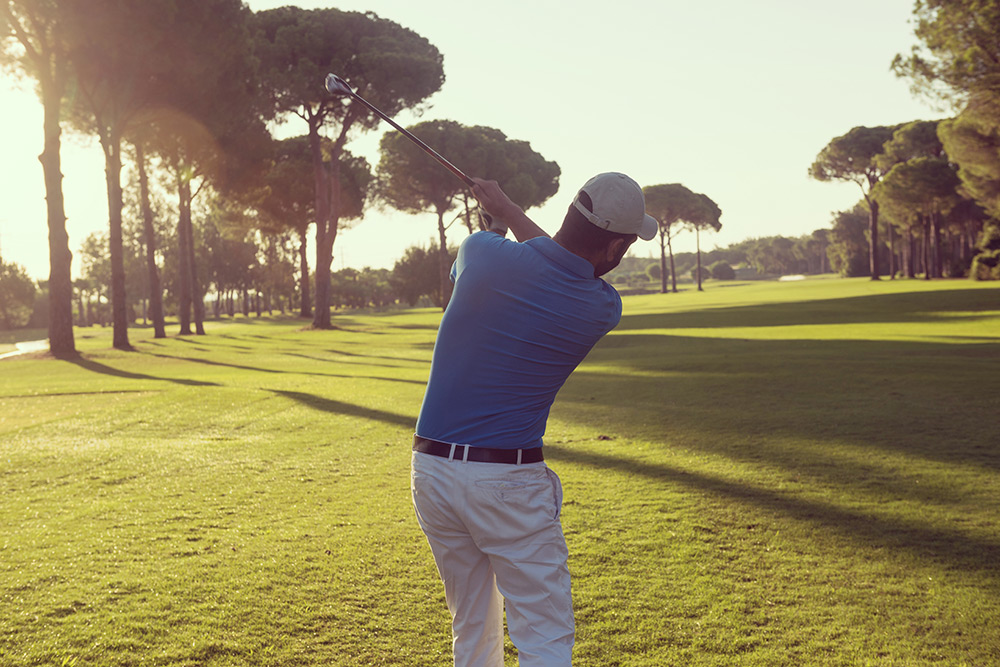 Golf is generally perceived as a relaxing way to spend a few hours but unfortunately low back pain (LBP) is a common complaint during or after the round.
Academic research into this area has predominantly separated people into the "classic" or "modern" swing technique. Legendary golfer Jack Nicklaus is largely credited with the development of the modern swing that led to hitting the ball further.
The difference between the "classic" and "modern" swing predominantly revolve around the pelvic position during the swing. It can get very technical and this is a discussion for another day.
FORCES ON THE SPINE DURING THE GOLF SWING
Despite the impression of golf being less physically demanding than other sports, the forces created during the swing are staggering. Compression loads of over eight times an individual's body weight can be achieved by amateurs.
To put this in context, the same lumbar compression forces are produced by an elite American football linesman hitting the block sleds. I'm not sure that there are too many golfers that would volunteer for American football practice.
Appreciating these forces facilitates an understanding of the stresses that this may put on a spine that may have some level of pathology or age-related change.
THERE IS AN ANSWER TO LOW BACK PAIN AND GOLF
Research indicates that many golfers with LBP fail to fire some of the most important muscle groups in the body which help control the forces through the spine. This can be corrected with appropriate exercise.
Ronan Fallon Chartered Physiotherapy works closely with one of the countries most highly respected teaching professionals Mr. Gavin Lunny who places a huge emphasis on the correct swing for the individual using state of the art technology in his teaching base in Naas Golf Club.
This working partnership provides an unrivalled opportunity to examine the cause for any swing related pain also find a solution to the problem.
If you're struggling and pain is affecting your golf, why not let the professionals examine both your swing and any underlying reason for your pain.